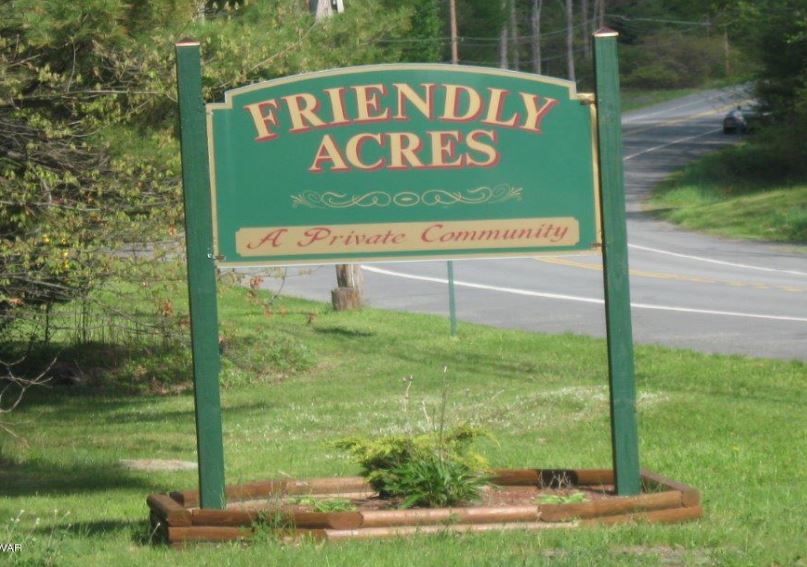 The 4-seasons residential community of Friendly Acres is a smaller subdivision conveniently located off Route 6 in Pike County - just east of Hawley in Laxawaxen Township, PA. Friendly Acres is comprised of approximately 80 homes and 118 lots. The community offers a wide variety of home styles, sizes, and price points along with plenty of natural wooded areas for privacy. The Zip code for Friendly Acres homes for sale and real estate - Hawley PA is 18428. Read More...
For more info on these Friendly Acres Homes For Sale Hawley PA, just fill out the "Contact Me" form on the right when viewing the details of a property. I can answer any questions you may have including pricing, property details, community information, information about the surrounding areas and financing options. Also, be sure to register for a free automated email account so that you can receive email alerts whenever new Friendly Acres real estate Hawley PA listings come on the market and save your favorite listings!
Alicia Kowalik, REALTOR® - Lake Wallenpaupack Area PA Homes for Sale - Pike County & Wayne County Real Estate - Call Today! (570) 470-5076
Our real estate team provides exceptional, personalized service and will work relentlessly to ensure that your home buying or selling experience is a positive and rewarding one! With uncompromising standards of integrity, honesty, and service, we'll give you the assurance that your home transaction will be completed promptly, professionally, and ethically. We invite you to give us a call today at (570) 470-5076.
We look forward to assisting you with your Friendly Acres real estate goals!
Alicia Kowalik, REALTOR®
Lakeview Realty Inc.
Wallenpaupack Realty
2449 Route 6
Hawley, PA 18428
Direct: (570) 470-5076