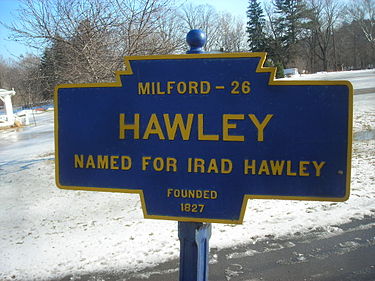 Situated on Lackawaxen River in Wayne County, Pennsylvania is the small borough of Hawley. Founded in 1827, Hawley was named after Irad Hawley, the first president of the Pennsylvania Coal Company.
The quaint little town is full of historic buildings, shopping, nearby museums, and state parks for boating, swimming, hiking, or just enjoying the great outdoors. The Zip code for Hawley is 18428.
Alicia Kowalik, REALTOR® - Lake Wallenpaupack Area PA Homes for Sale - Pike County & Wayne County Real Estate - Call Today! (570) 470-5076
Hawley is known as a recreational destination. The 13 miles of Lake Wallenpaupack shoreline is a hotspot filled with endless ways to play, with places for kayaking, plenty of walking and hiking trails and spots to take out the boat.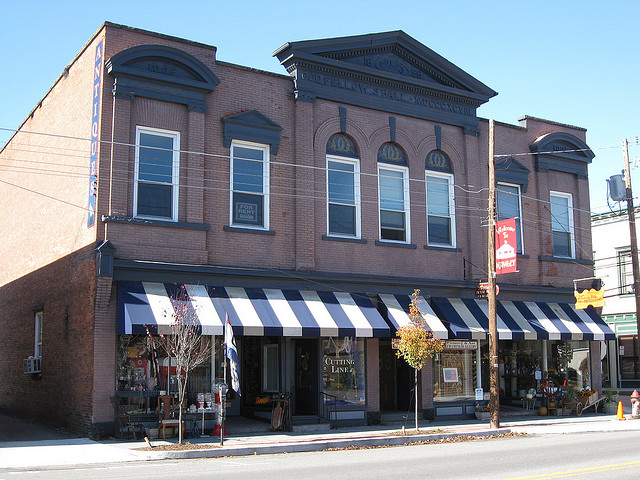 Built in 1881, the historic Hawley Silk Mill building was once a thriving silk mill and is now home to a number of shops, offices, a fitness center, a college, a coffee house and other business. The Silk Mill is considered to be the largest bluestone structure in the world.
New listings frequently come on the market - Don't miss out!

(Click image to receive new listings delivered right to your email!)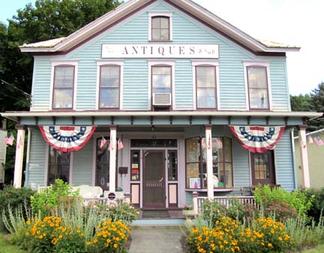 The Ritz Company Playhouse located in Hawley is a popular live theater destination for tourists visiting the area and residents alike. Celebrating 41 seasons, live performances take place from the last weekend in June through September. The season includes musicals, comedies and a Christmas performance during Hawley Winterfest.
When buying a home in HawleyPA, it's important to choose a qualified REALTOR® to assist you. Alica Kowalik knows the area like the back of her hand - where the best lake properties are located and can assist you with the 'ins and outs' of your home purchase every step of the way! Contact Alica Kowalik today at 570.470.5076.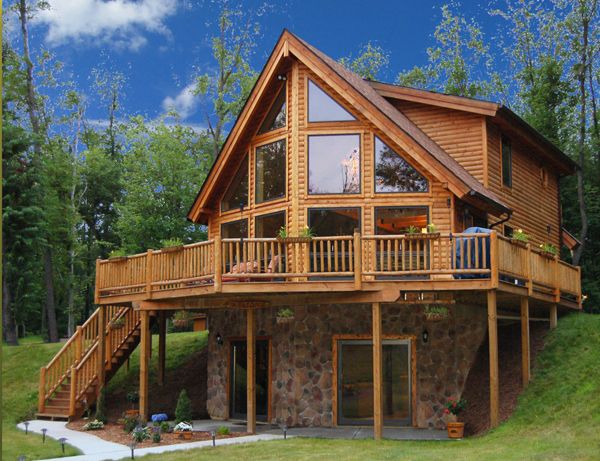 Whether you are looking for a family vacation home or a primary residence, there is a variety of Hawley PA homes for sale to choose from at different price points. The community features newer homes and established Hawley PA homes for sale.
Homes for sale in Hawley PA are served by Wallenpaupack Areas Schools. Students attend Wallenpaupack Primary School, Wallenpaupack Area Middle School, and Wallenpaupack Area High School. The closest colleges and universities to Hawley include Penn State University, East Stroudsburg University, Keystone College, University of Scranton, and Lackawanna College.
The nearest Hospital to Hawley is Wayne Memorial Hospital, a non-profit, community-controlled hospital based in Honesdale, Pennsylvania. The closest major airport is Wilkes-Barre/Scranton International Airport (AVP / KAVP) located in Scranton, PA, which is 46 miles from the center of Hawley, PA.
Alicia Kowalik, REALTOR® - Lake Wallenpaupack Area PA Homes for Sale - Pike County & Wayne County Real Estate - Call Today! (570) 470-5076
Whether you're looking for a primary residence or a part-time home, Hawley is a wonderful place to vacation with your family or live year around!
"Our Goal is to Make Lifelong Clients – Not Just A Quick Sale!"
If you're interested in buying property in Hawley, we'll be happy to assist you in finding the perfect home to suit your lifestyle preferences and needs! In some cases, we can also make you aware of homes that are not even on the market and arrange private showings. We provide exceptional, personalized service and will work relentlessly to ensure that your home buying or selling experience is a positive and rewarding one!
With uncompromising standards of integrity, honesty, and service, we'll give you the assurance that your home transaction will be completed promptly, professionally and ethically. We invite you to give us a call today at (570) 470-5076.
We look forward to assisting you with your Hawley PA real estate goals!
Alicia Kowalik, REALTOR®
Lakeview Realty Inc.
Wallenpaupack Realty
2449 Route 6
Hawley, PA 18428
Direct: (570) 470-5076
Map of Hawley PA