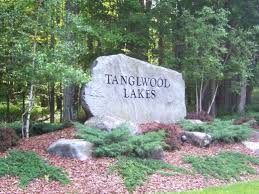 Tanglwood Lakes is a private, 900-acre, master-planned community of single-family homes located adjacent to Lake Wallenpaupack in Pike County, PA. The peaceful, wooded lakeside community shares 40,000 acres of national park service land and 100,000 acres of state parks and game lands. The family-friendly community is comprised of over 900 properties which surround the Paupack Hills Golf & Country Club course. Read More...
For more info on these Homes for Sale in Tanglewood Lakes Greentown PA, just fill out the "Contact Me" form on the right when viewing the details of a property. I can answer any questions you may have including pricing, property details, community information, information about the surrounding areas and financing options. Also, be sure to register for a free automated email account so that you can receive email alerts whenever new Tanglewood Lakes Real Estate Greentown PA listings come on the market and save your favorite listings!
Alicia Kowalik, REALTOR® - Lake Wallenpaupack Area PA Homes for Sale - Pike County & Wayne County Real Estate - Call Today! (570) 470-5076
When buying a home in Masthope PA, it's important to choose a qualified REALTOR® to assist you. Alica Kowalik knows the Tanglewood real estate market like the back of her hand, and can assist you with your home purchase every step of the way! Contact Alica Kowalik, REALTOR® today! (570) 470.5076.
New listings frequently come on the market - Don't Miss Out!

(Click image to receive new listings delivered right to your email!)
If you're interested in buying property in the Lake Wallenpaupack region, we will be more than happy to assist you in finding the perfect lake region home/homesite to suit your lifestyle and needs! In some cases, we can even make you aware of properties that are not on the market yet and arrange private showings. Our real estate team provides exceptional, personalized service and will work relentlessly to ensure that your home buying or selling experience is a positive and rewarding one!
"Our Goal is to Make Lifelong Clients – Not Just A Quick Sale!"
With uncompromising standards of integrity, honesty, and service, we'll give you the assurance that your home transaction will be completed promptly, professionally and ethically. We invite you to give us a call today at (570) 470-5076.
We look forward to assisting you with your Tanglewood Lakes real estate PA goals!
Alicia Kowalik, REALTOR®
Lakeview Realty Inc.
Wallenpaupack Realty
2449 Route 6
Hawley, PA 18428
Direct: (570) 470-5076