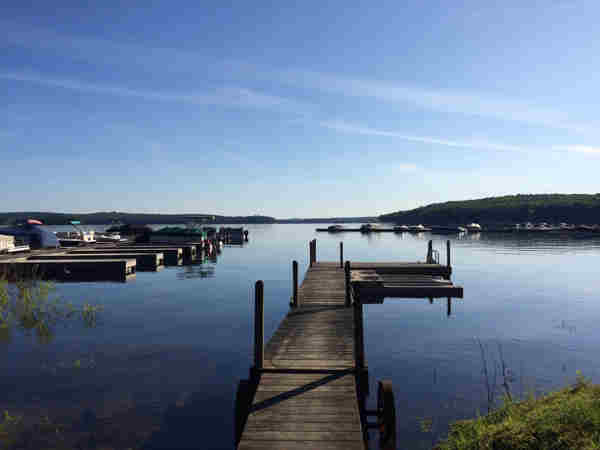 Located in the Poconos of Northeastern Pennsylvania, Lake Wallenpaupack is a massive man-made, freshwater lake encompassing 52 miles of uninterrupted shoreline. The scenic lake is 13 miles in length and has in excess of 5,700 acres of surface water. Created in 1926 by the Pennsylvania Power & Light Company (PPL for short) for hydroelectric purposes, as well as flood control, Lake Wallenpaupack is known for being one of the most popular recreational destinations in the Pocono Mountains.
Alicia Kowalik, REALTOR® - Lake Wallenpaupack Area PA Homes for Sale - Pike County & Wayne County Real Estate - Call Today! (570) 470-5076
Lake Wallenpaupack has six recreation areas featuring hundreds of acres of forest lands, wildlife, walking trails, campsites and boat slips. Lake area outfitters also offer kayaks, water skiing, parasailing, wakeboarding, jet skies and boats for your enjoyment. Culture and history abound in the local museums, galleries, antique stores, interesting landmarks and historical buildings that grace the lake area. The charming villages that surround Lake Wallenpaupack also provide old-fashioned events such as fairs, antique shows, art exhibits, outdoor concerts, parades and festivals for people of all ages to enjoy!
Lake Wallenpaupack is best known today for the thousands of residential and secondary (vacation) lakefront and lake rights homes in the lake region. Lake Wallenpaupack lake rights homes for sale range from $75,000 - $500,000 plus and Lakefront homes for sale at Lake Wallenpaupack range from $350,000 - $1,500,000 +.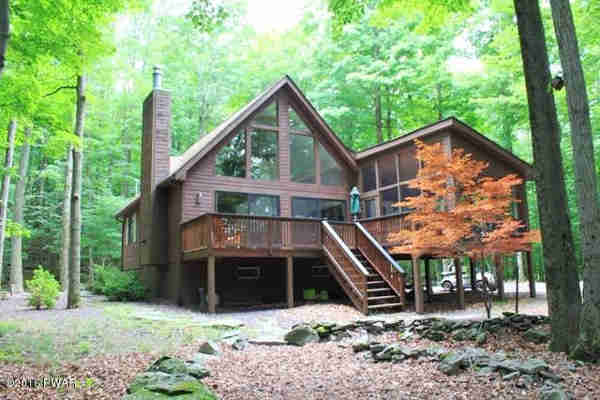 Lake Wallenpaupack Homes for Sale
When buying a home in the Lake Wallenpaupack area, it's important to choose a qualified REALTOR® to assist you. Alica Kowalik knows the area like the back of her hand - where the best lakefront properties and lake communities are located - and can assist you with the 'ins and outs' of your home purchase every step of the way! Contact Alica Kowalik today at 570.470.5076.
Explore Lake Wallenpaupack Communities and Homes for Sale:
Many of the homes around the lake come with docks and because PP & L prohibits the sinking of pilings and the construction of anything permanent, all docks must be floating. There's also a free boat launch ramp available to the public that the Pennsylvania Fish and Boat commission maintains, which is located off of Route 590 right near the dam. Other launches are open to the public as well, but a fee is charged for usage.
For those that enjoy fishing, Lake Wallenpaupack is brimming with a variety of freshwater fish including smallmouth bass, largemouth bass, rock bass, bluegill, walleye, muskellunge, northern pike, pickerel, rainbow trout, brown trout, lake trout, catfish and yellow perch. Striped bass and hybrid striped bass have also been stocked in the lake. Fishing equipment is available for rent through the Fishing Tackle Loaner Program at the Lake Wallenpaupack Visitors Center.
One of the most spectacular events held at Lake Wallenpaupack is the 4th of July firework celebration sponsored by PP & L. People come from all over to see the dazzling display, and the entire lake surface is nearly covered with boats and other watercraft.
In Autumn, brilliant fall foliage surrounds the lake, creating a beautifully painted backdrop for boat cruises and shoreline walks. Another notable activity on the lake during the winter months (when the lake is frozen) is the annual "Ice Tee Golf Tournament," a popular 9-hole competition hosted by The Chamber of Northern Poconos. Nearby resorts offer manicured 18-hole and miniature golf courses as well.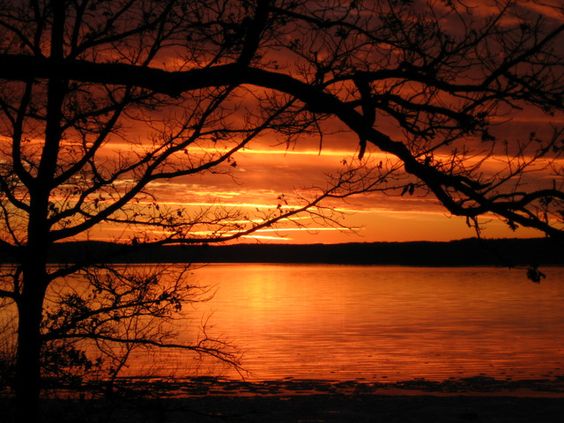 Scenic Lake Wallenpaupack has so much to offer! It's no wonder those with primary or secondary residences around the lake love to call it home!
Alicia Kowalik, REALTOR® - Lake Wallenpaupack Area PA Homes for Sale - Pike County & Wayne County Real Estate - Call Today! (570) 470-5076
We are your best resource for information on Lake Wallenpaupack communities, builders, schools, amenities, property taxes, HOA fees, utility service providers and more! If you're interested in buying a home in the Lake Wallenpaupack area, we'll be happy to assist you in finding the perfect home in the right community to suit your lifestyle preferences and needs!
We'll help educate you on the best lake communities and help you evaluate the features, benefits, and amenities of your favorite choices. In some cases, we can also make you aware of homes that are not even on the market and arrange private showings. We provide exceptional, personalized service and will work relentlessly to ensure that your home buying or selling experience is a positive and rewarding one!
"Our Goal is to Make Lifelong Clients – Not Just A Quick Sale!"
With uncompromising standards of integrity, honesty, and service, we'll give you the assurance that your home transaction will be completed promptly, professionally and ethically. We invite you to give us a call today at (570) 470-5076.
We look forward to helping you achieve your Lake Wallenpaupack real estate goals!
Alicia Kowalik, REALTOR®
Lakeview Realty Inc.
Wallenpaupack Realty
2449 Route 6
Hawley, PA 18428
Direct: (570) 470-5076