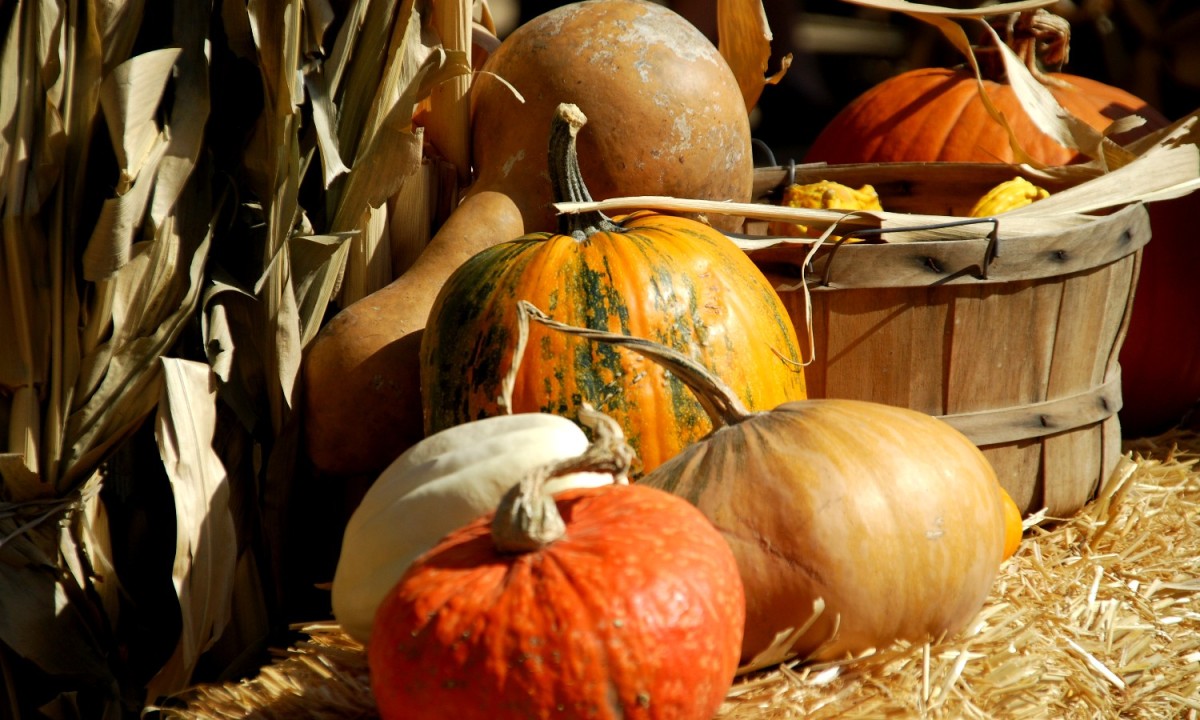 Lake Wallenpaupack Region Oktoberfest Celebrations 2018!
There is no place quite like the Poconos Mountains during the fall. Along with the arrival of cool weather and multi-colored fall foliage, comes one of the season's most highly anticipated events - Oktoberfest! Pennsylvania's history and culture have strong German ties and Oktoberfest celebrations in the Lake Wallenpaupack region are some of the best around. Bavarian food, beer, music, and traditional garb – Oktoberfest celebrations are fun for all ages!
Below are a few Oktoberfest celebrations to put on your calendar that you don't want to miss:
Hawley Harvest Hoedown – Hawley, PA - October 13th
Celebrate Oktoberfest On the Shores of Lake Wallenpaupack in Hawley, PA. One of the most popular annual events in the Pocono Mountains lake region, the Hawley Harvest Hoedown celebrates fall in the charming town of Hawley. Enjoy this wonderful event packed full of brews, contests, demonstrations, family activities, crafts, day and night entertainment, fresh locally grown foods, local maple syrup, pies, local business specials and deals and so much more on the main and side streets of Hawley.
Carve pumpkins with the kids, enjoy horse-drawn carriage hayrides, or shop for unique items among the arts and crafts markets Saturday, Oct 13 beginning at 10 am. As a finale to Saturday's festivities, a high-energy bluegrass and folk show begins at 7:30 pm at the Ritz Theater located at 512 Keystone Street in Hawley. This year's concert features regional bluegrass all-stars, Man About A Horse, Serene Green and Hickory Project! Get tickets for the concert here!
Oktoberfest at The Silk Mill - October 14th
On October 14th, enjoy a full afternoon of fun-filled autumn festivities at the Hawley Silk Mill. From noon to 6 p.m., they will be offering craft beer tastings, a la carte seasonal food, a vendor fair, and more. Enjoy German specialties prepared by Chef Ben Sutter and his staff at The Settlers Inn. Available a la carte: Grilled Alpine Krainerwurst and Bratwurst, Chicken Schnitzel, German Potato Salad, House-made Cheddar Pretzel Sticks, Local Red Cabbage and Carrot Slaw.
In addition to the Oktoberfest activities, you can explore the unique lifestyle center. You'll find plenty of things to do including shopping, exploring an art gallery, the Mill Market Bakery, or Cocoon Coffee House. Time: 12 pm - 6 pm. Price: $15 per person - Under 21 years of age, FREE. Price includes entrance fee, the sampling of over 20 beers, a full beer of your choice and live music.
The Harvest and Heritage Days Festival Downtown - Honesdale - October 6th -7th
Historic Downtown Honesdale will come to life for the annual Harvest and Heritage Days Festival. Fall colors, pumpkins, hay bales, corn stalks, and scarecrows for its annual "Harvest & Heritage Days." There will be lots to do this fun, fall weekend. Come and enjoy the music, craft vendors, food, and all the wonderful shops and services that Historic Honesdale has to offer. The streets will be lined with craft vendors and plenty of fall food vendors so be sure to come hungry. The festival will run from 10 a.m. to 5 p.m. each day.
Honesdale Oktoberfest - Honesdale - Aug 17 - Aug 19th
Kick off the Oktoberfest season under the Big Tent for a fun three-day weekend in August that happens annually. The Alpine Wurst and Meat House Restaurant hosts the event each year with a large tent that seats over 1,000 people. German beers, Jägermeister, bands, Dirndls, Lederhosen, and dancing. Enjoy plenty of beer, food, and live music under the Tent. $8 per person. Age 12 and under are FREE. The price for a 3-day pass is $20. Tickets are available at the entrance (tickets are not available in advance).
Pumpkin Carving and Storytelling Dinner at Settlers Inn - Hawley - October 27th - 28th
The Settlers Inn will have 100 masterfully carved pumpkins on display for all to enjoy on Saturday, October 25th. Each year, more than 100 pumpkins are turned into works of art and Families and friends of all ages are welcome to attend. Be sure to stay for the Storytelling Dinner featuring delicious autumn-inspired foods and captivating tales. Storyteller Neil Genzlinger is a TV critic at the New York Times, a playwright, a storyteller and the brother of the Inn proprietor Grant Genzlinger.
Silver Birches Halloween Party - Hawley - October 27th
On October 28th, swing by Silver Birches Resort for a spooky celebration! This family-friendly event is completely free and features live music entertainment, a costume contest, and more. A percentage of the proceeds collected from the party will benefit the Pennies from Heaven Foundation, so you'll be able to enjoy a fun-filled event for a good cause. Haunting begins at 5:00 pm to 11:30 pm at The Dock on Wallenpaupack at 205 Pennsylvania 507, Hawley, PA. For more info, you can contact Silver Birches at 570-226-4388.
Fall Foliage Rides On The Stourbridge Line
The Stourbridge Line is a historic railway that offers tours throughout Northeastern Pennsylvania. Each autumn season, five fall-themed excursions are provided for visitors who want to experience the Poconos in the fall in a unique and exciting way. Train rides are usually about 1.5 hours long and explore over 25 miles of the most jaw-dropping areas in the region. Most Trains depart from 812 Main Street, Honesdale. Hawley Station departures from 100 Main Ave. across from the Post Office. For more info, please call 570-470-2697.
Lake Wallenpaupack REALTOR® - Alicia Kowalik
Offering over 7 years of local experience, Alicia Kowalik offers the personalized service and dedication that is hard to find these days. Whether you're looking to purchase a home in the Lake Wallenpaupack area or thinking about selling your existing home, real estate experience matters the most in a changing market.
For sellers, your agent should know how to act swiftly and decisively to get you the highest price. Alica will get your home SOLD and will get you the best market price in the least amount of time possible. For buyers, Alicia will be there to protect your interests, advocate for you, and will work hard to ensure the best terms and price possible.
"The REALTOR® Who KNOWS Lake Wallenpaupack"
Offering the knowledge you need to make the right decisions!
Please give Lake Wallenpaupack REALTOR® – Alicia Kowalik a call today at 570-470-5076 or fill out the online contact form and she will be happy to answer any questions you may have.