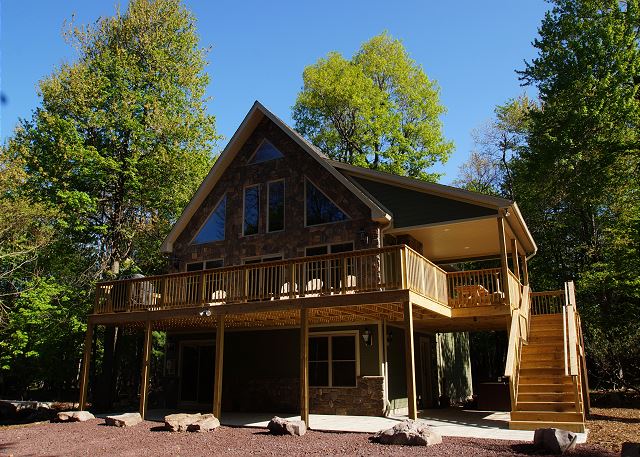 Search Masthope Community PA Homes for Sale
Welcome to Masthope Community homes for sale and lifestyle! The private, residential and recreational community of Masthope is situated in the northernmost tier of the Pocono Mountains in Lackawaxen Township, Pike County, PA. Whether you are looking for a family vacation home or a primary residence, Masthope real estate includes a variety of homes to chose from in a wide range of architectural styles, sizes, and price points.
Bordered on the west by Westcolang Lake, the popular, four seasons community features both lakefront and lake rights homes, new construction homes, and established Masthope Mountain homes for sale. Boating, fishing, water skiing and swimming are just a few leisurely activities you can enjoy on Westcolang Lake, which is one of the few motor boating lakes in the area.
Alicia Kowalik, REALTOR® - Masthope Community Homes for Sale - Pike County PA Real Estate - Call Today! (570) 470-5076
Encompassing approximately 2,650 acres, residents of Masthope enjoy a vast array of outdoor recreation opportunities including a variety of watersports and activities, hiking, horseback riding, and much more. Winter-time activities at Masthope include skiing, cross-country skiing, snowmobiling, skating, tobogganing and ice fishing.
All the above activities are enhanced by a never-ending list of fun seasonal events - there's always something to enjoy for everyone at Masthope! Conveniently located, Masthope Mountain is only a few hours drive from New York, New Jersey, Connecticut, and much of Pennsylvania. The Zip code for Masthope Community homes for sale and lifestyle is 18435.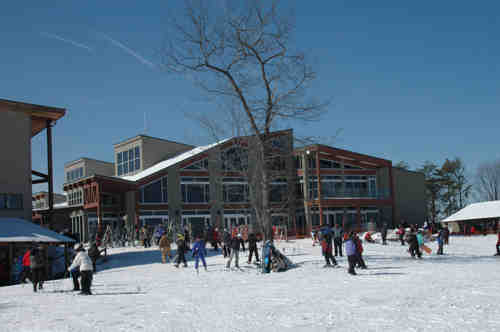 Big Bear Ski Resort - Masthope Mountain
Residents of Masthope enjoy Big Bear Ski Resort. While open to the public, Big Bear Ski Resort is an amenity of the Masthope Mountain Community and property owners receive a season pass as part of their annual community dues. Big Bear Ski Resort offers 18 trails, 7 lifts including 2 Magic Carpet lifts, and 650' of vertical. The mountain is covered annually with approximately 50 inches of snow and snowmakers make sure the trails are blanketed with as much snow as possible. Ski Big Bear offers trails for all skill levels ranging from beginner to double black diamond.
Search Masthope Community PA Homes for Sale
The Stables at Masthope features pony rides, arena rides, trail rides, and western riding lessons for the novice to the most experienced trail rider. The Masthope stable staff cares for approximately 20 horses that are ready to go whenever you are.
Additional Masthope Community Amenities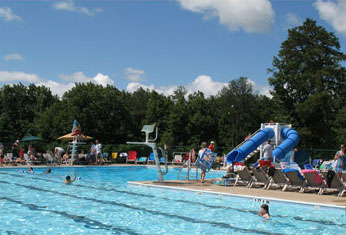 Additional amenities for Masthope Community real estate owners include an outdoor pool, a tiki bar; a full-service restaurant; a snack bar; tennis courts; bocce ball, basketball, racquetball, and volleyball courts; baseball & soccer fields, a state-of-the-art fitness center; a horseshoe pit; a cross country ski trail; ATV riding trails; River Park & Remembrance Park; access to the Delaware River; the Summit Restaurant; a common lodge area; property owners lounge; a game room; 24-hour security; road maintenance; and central water/sewer.
Local Amenities in Lackawaxen Township
Residents of Masthope Mountain real estate enjoy the surrounding Lackawaxen area, which is located about twenty-two miles northwest of Milford (county seat of Pike County). A paradise for anyone who enjoys the outdoors and historical points of interest, Lackawaxen is situated on the scenic Upper Delaware River and is the perfect destination for kayaking, tubing, and river rafting.
Masthope residents can also visit the Roebling Aqueduct Suspension Bridge, built In 1848 as an aqueduct to carry canal boats over the Delaware River. Today it stands as an engineering relic and landmark for one of the oldest suspension bridge in the country. John Roebling designed this wire cable suspension structure and used it as a prototype for the Brooklyn Bridge.
Search Masthope Community PA Homes for Sale
The Zane Grey Museum, once the home of this prolific writer of western novels, is a favorite among history and literature buffs. Guided tours through the museum are offered seasonally and the Zane Grey Festival is held each year. Access to the Delaware River in Lackawaxen is the Zane Grey Public Access Point. The Delaware River supports a healthy ecosystem and offers opportunities for a variety of recreational activities.
Golf Courses Near Masthope Community Homes for Sale

Country Club at Woodloch Springs Golf Course
For golf enthusiasts, there are several public golf courses in close proximity to Masthope Community homes for sale:
Other Nearby Amenities
Masthope Mountain homes for sale are served by the Wallenpaupack Area School District. The nearest full-service hospital is Wayne Memorial Hospital, located in Honesdale about a 15-mile drive away. The nearest major airport is Wilkes-Barre/Scranton International Airport, located in Scranton about a 55-mile drive away. Another major airport is Stewart International Airport, which offers domestic flights from Newburgh, New York, located about 61 miles away.
Alicia Kowalik, REALTOR® - Masthope Community Homes for Sale - Pike County Real Estate - Call Today! (570) 470-5076
If you're interested in buying property in the area, Alicia Kowick will be more than happy to assist you in finding the ideal home or homesite in the right community. In some cases, Alicia can make you aware of properties that are not on the market yet and arrange for private showings.
New listings frequently come on the market - Don't Miss Out!

Click on the image to receive new listings delivered right to your email!
Alicia always provides exceptional, personalized service and will work relentlessly to ensure that your home buying or selling experience is a positive and rewarding one! With uncompromising standards of integrity, honesty, and service, Alicia will give you the assurance that your home transaction will be completed promptly, professionally and ethically.
Search Masthope Community PA Homes for Sale
Please give Alicia Kowalik, REALTOR®, a call today at (570) 470-5076. You'll be glad you did!
Alicia Kowalik, REALTOR®
Lakeview Realty Inc.
Wallenpaupack Realty
2449 Route 6
Hawley, PA 18428
Direct: (570) 470-5076