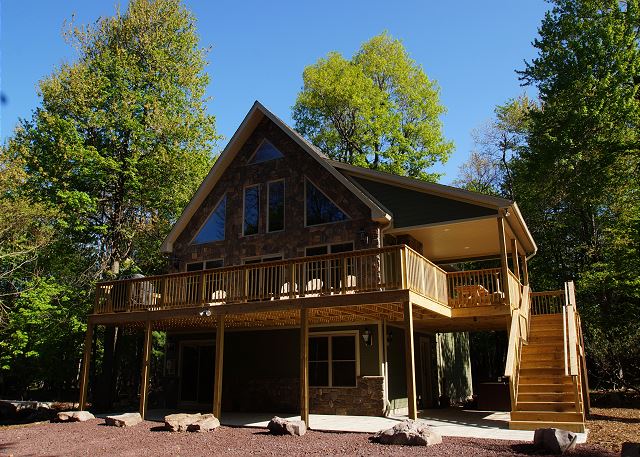 Masthope Mountain PA Homes for Sale
The popular, four-seasons, residential-recreational, private community of Masthope is located in the northern-most tier of the Pocono Mountains. Residents of Masthope enjoy plenty of lifestyle amenities year-round such as boating, horseback riding, skiing, swimming, a myriad of sports activities, numerous seasonal events and much more!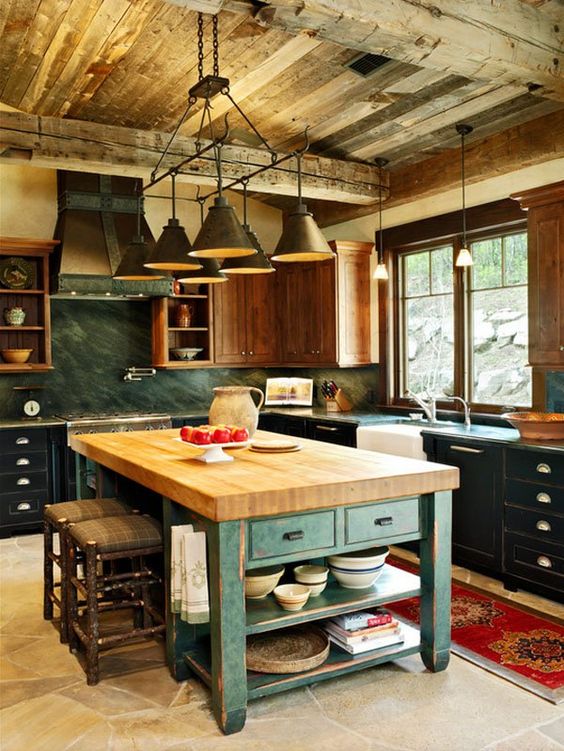 Whether you're looking for a secondary home, family vacation home or a primary residence, Masthope offers a variety of home styles at different price points to choose from.
The community features both lakefront and lake rights homes, new construction homes, and established Masthope PA homes for sale.
Alicia Kowalik, REALTOR® - Lake Wallenpaupack Area PA Homes for Sale - Pike County & Wayne County Real Estate - Call Today! (570) 470-5076
Masthope amenities include a tiki bar, tennis courts, snack bar, bocce ball court, basketball courts, restaurant & bar, racket ball court, Beach House, playgrounds, pool, cross-country ski trail, horseback riding trails, volleyball court, horseshoe pit, ATV riding trails, Remembrance Park, River Park, convenience market/deli, petting zoo, common lodge area, property owners lounge, game room, fitness center, and Westcolang Lake.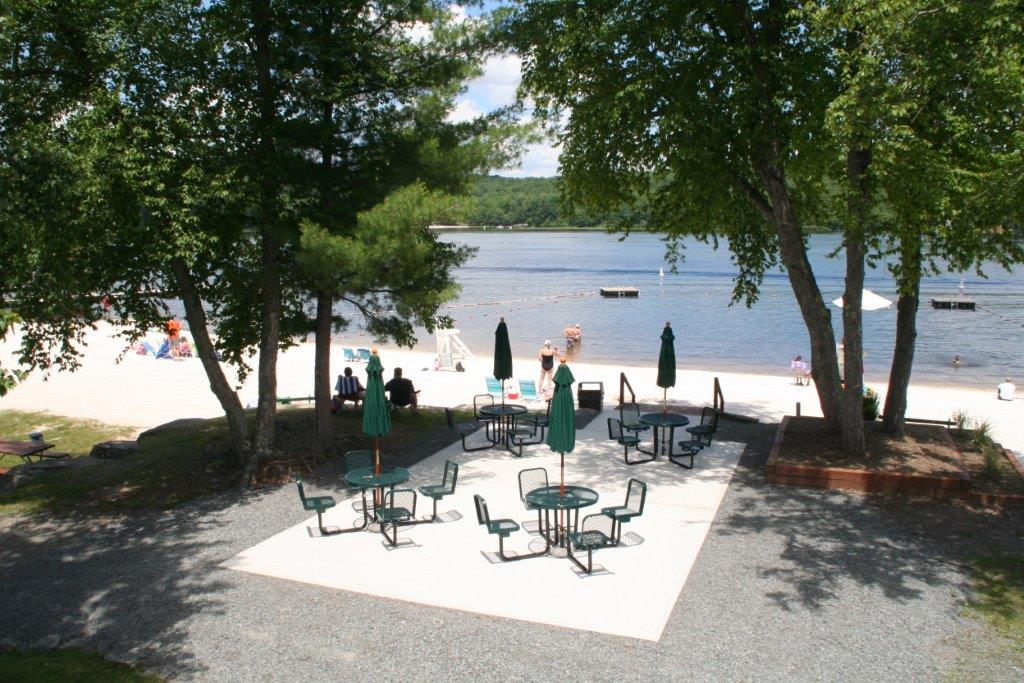 Skiing at Masthope Mountain
For nearly two decades Masthope has provided some of the best skiing in the northeast, offering a variety of terrain for beginners to advanced skiers and snowboarders. During the ski season, Masthope has Ski School Instructors that teach technique for beginners to advanced.
Fitness Center at Masthope
The Fitness Center at Masthope offers a great selection of amenities for residents to stay healthy, active, and fit. The center provides state-of-the-art exercise equipment such as treadmills, stair climbers, and elliptical equipment. Residents can participate in a number of movement classes available like Fitness and Beginner's Yoga, Pilates Ring, Chair Aerobics, Tai Chi, Belly and Country Line Dancing, water aerobics, and more. Personalized training programs are also available including one-on-one training through an ACSM Certified instructor. You can even schedule a pampering, personal message with an LMT Certified massage therapist.
The Stables at Masthope
The stables include a herd of 29 horses for residents who want to horseback ride along with an arena. From pony rides, trail rides, arena rides to western riding lessons, the stables at Masthope offers it all. There's even a petting zoo for animal lovers of all ages to enjoy.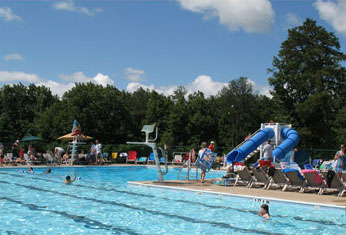 Masthope Planned Activities
Masthope offers a variety of fun, planned activities, and events throughout the year such as bingo, seasonal barbecues, theme night parties, comedy shows, kids camp, swim lessons, teen and kids pool parties, swim meets, and hay rides - just to name a few!
The Beach at Masthope
On Westcolang Lake, residents have access to a variety of water activities including boating, fishing, water skiing, tubing, and swimming. There's also plenty of out-of-water amenities to enjoy including a playground, volleyball court, bocce ball court and the Beach House (available for activities and special events throughout the year). In the summer months, the Beach House offers food service and has bathrooms with showers available.
Summit Restaurant & Bar
The Summit Restaurant & Bar is located in the mountain lodge, offering delicious food and spectacular views. Open to the public year-round, the Summit features special events, live entertainment, and has a banquet room available for special occasions like weddings or bar mitzvahs.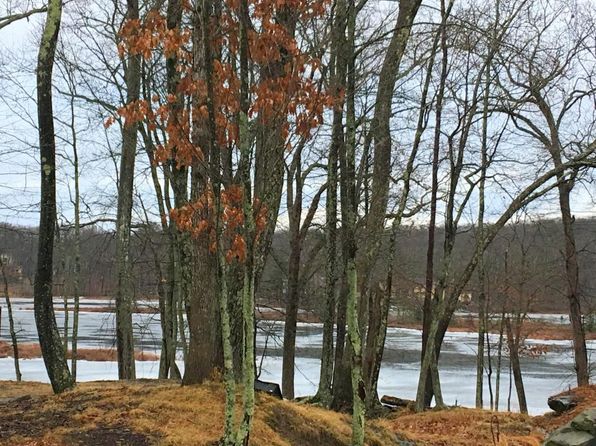 The Masthope Marketplace
The Marketplace has you covered so you don't have to leave the mountain. You can find basic groceries and daily essentials such as milk, soda, bread, Advil, shampoo, sunscreen, etc. The market also makes sandwiches and provides homemade deli salads and fresh, daily baked goods.
Masthope Mountain homes for sale PA are served by the Wallenpaupack Area School District.
Alicia Kowalik, REALTOR® - Lake Wallenpaupack Area PA Homes for Sale - Pike County & Wayne County Real Estate - Call Today! (570) 470-5076
When buying a home in Masthope PA, it's important to choose a qualified REALTOR® to assist you. Alica Kowalik knows the Masthope Mountain real estate market like the back of her hand, and can assist you with your home purchase every step of the way! Contact Alica Kowalik, REALTOR® today! (570) 470.5076.
Masthope Mountain PA Homes for Sale
The nearest Hospital to Masthope Mountian is Wayne Memorial Hospital, a non-profit, community-controlled hospital located in Honesdale, PA. The closest major airport is Wilkes-Barre/Scranton International Airport, located in Scranton.
New listings frequently come on the market - Don't Miss Out!

(Click image to receive new listings delivered right to your email!)
If you're interested in buying property in the Lake Wallenpaupack region, we will be more than happy to assist you in finding the perfect lake region home/homesite to suit your lifestyle and needs! In some cases, we can even make you aware of properties that are not on the market yet and arrange private showings. Our real estate team provides exceptional, personalized service and will work relentlessly to ensure that your home buying or selling experience is a positive and rewarding one!
"Our Goal is to Make Lifelong Clients – Not Just A Quick Sale!"
With uncompromising standards of integrity, honesty, and service, we'll give you the assurance that your home transaction will be completed promptly, professionally and ethically. We invite you to give us a call today at (570) 470-5076.
Masthope Mountain Homes for Sale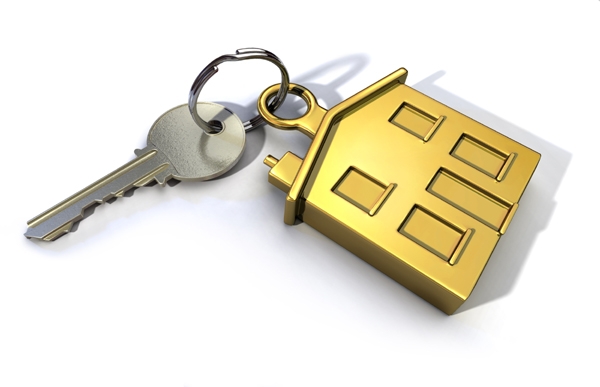 We look forward to assisting you with your Masthope Mountain real estate goals!
Alicia Kowalik, REALTOR®
Lakeview Realty Inc.
Wallenpaupack Realty
2449 Route 6
Hawley, PA 18428
Direct: (570) 470-5076