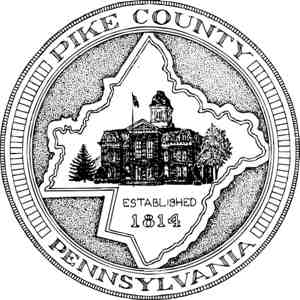 Pike County PA Homes for Sale & Lifestyle: Located in Pennsylvania, Pike County is included in the New York-Newark-Jersey City, NY-NJ-PA Metropolitan Statistical Area, and the borough of Milford is the county seat.
Pike County was named for General Zebulon Pike and was organized on March 26, 1814, from part of Wayne County, PA. The county has a total area of 567 square miles, of which 545 square miles is land and 22 square miles is water.
Homes for Sale in Pike County PA
The terrain rises rapidly from the river valley in the east to the rolling foothills of the Poconos in the west. The highest point is one of two unnamed hills in Greene Township that top out at approximately 2,110 feet above sea level.
Adjacent counties to Pike County include Sullivan County, New York (north); Orange County, New York (east); Sussex County, New Jersey (southeast); Monroe County (southwest); and Wayne County (northwest). Pike County is comprised of the following boroughs, townships and census-designated places.
Boroughs in the county include Matamoras and Milford (the county seat). Townships include Blooming Grove, Delaware, Dingman, Greene, Lackawaxen, Lehman, Milford, Palmyra, Porter, Shohola, and Westfall. Census-designated Places in Pike County include Birchwood Lakes, Conashaugh Lakes, Fawn Lake Forest, Gold Key Lake, Hemlock Farms, Masthope, Pine Ridge, Pocono Mountain Lake Estates, Pocono Ranch Lands, Pocono Woodland Lakes, Saw Creek, Sunrise Lake.
Alicia Kowalik, REALTOR® - Lake Wallenpaupack Area PA Homes for Sale - Pike County & Wayne County Real Estate - Call Today! (570) 470-5076
Milford (County Seat) has a large number of historically significant buildings, many constructed in the nineteenth century and early twentieth centuries. Some are listed on the National Register of Historic Places, while numerous others are included in the Milford Historic District, also listed on the NRHP.
Since the late 20th century, Pike County has been the fastest-growing county in Pennsylvania. Between 1990 and 2000, the county population increased by 65.2%, and it grew an additional 16.9% between 2000 and 2004. The area has relatively low state and county taxes, affordable housing, and Interstate 80 and Interstate 84 provide rapid commutes to New York City's northern suburbs.
Pike County is a paradise for outdoor enthusiasts. Two of Pike County's largest water areas are the upper Delaware River and Lake Wallenpaupack, which is shared by Wayne County. Both offer boating, camping, fishing and wildlife observation. Lake Wallenpaupack encompasses 5,700 acres with 52 miles of Shoreline.
Pike County PA Real Estate & Housing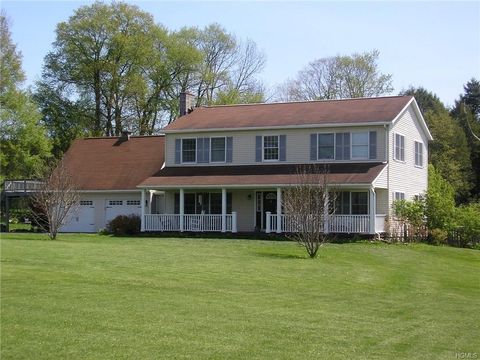 Pike County has a wide array of housing options to fit the needs of its diverse population Whether you're looking for starter homes; larger single-family homes; condos or townhomes; multi-family homes; semi-custom or custom homes; new construction homes; luxury estate homes; or equestrian properties – you'll find all types of homes for sale in Pike County PA to choose from!
The median home value in Pike County is $130K, with home appreciation at 13.43% over the last year. The median age of Pike County PA real estate is 29 years. Renters make up 8.50% of the population and 44.95% of houses and apartments in the county are unoccupied (vacancy rate).
Homes for Sale in Pike County PA
We are your best resource for information on Pike County, PA communities, builders, schools, amenities, property taxes, HOA fees, utility service providers and more! If you're interested in buying a home in Pike County PA, we'll be happy to assist you in finding the perfect home in the right community to suit your lifestyle preferences and needs!
We provide exceptional, personalized service and will work relentlessly to ensure that your home buying or selling experience is a positive and rewarding one! Give us a call today at 570.470.5076.
Climate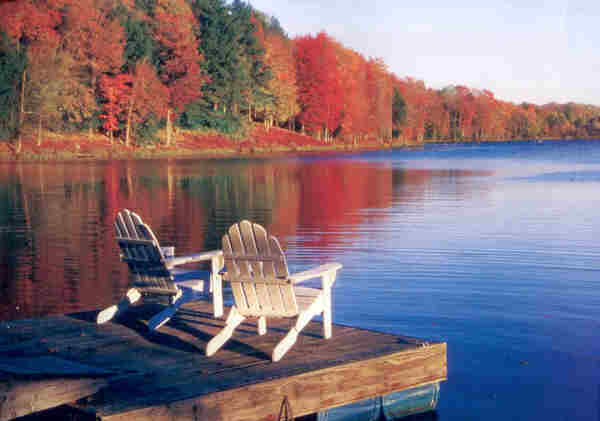 Pike County gets around 46 inches of rain per year with around 45 inches of snowfall. The number of days with any measurable precipitation is 124. On average, Pike County has 189 sunny days per year with July highs around 82 degrees and January lows around 15 degrees.
People
As of 2016, the population of Pike County is 55,949 with 103 people per square mile (population density). The median age is 45.3. 58.44% of people in Pike County are married, and 8.59% are divorced. The average household size is 2.66 people. 28.34% of people are married, with children and 11.27% have children and are single.
Schools
The quality of a school district is often a top factor for parents considering where to live. Strong school systems attract new residents and help their cities prosper. Pike County is served by a number of public school districts. Pike County public school districts include Delaware Valley School District, East Stroudsburg Area School District (also in Monroe County), and Wallenpaupack Area School District (also Wayne County).
Pike County schools spend approximately $15,179 per student. There are 13 students per teacher, 523 students per librarian, and 303 students per counselor in Pike County schools. The table below lists the largest public schools in Pike County sorted by the number of students:
1. Delaware Valley Hs
Milford, PA
High School
09-12
2. Wallenpaupack Area Hs
Hawley, PA
High School
09-12
3. Wallenpaupack Area Ms
Hawley, PA
Middle School
06-08
4. Dingman-Delaware Ms
Dingmans Ferry, PA
Middle School
06-08
5. Dingman-Delaware El School
Dingmans Ferry, PA
Elementary School
03-05
6. Dingman-Delaware Primary School
Dingmans Ferry, PA
Elementary School
PK-02
7. Shohola El School
Shohola, PA
Elementary School
PK-06
8. Delaware Valley El School
Milford, PA
Elementary School
PK-06
9. Wallenpaupack North Intrmd School
Hawley, PA
Elementary School
03-05
10. Wallenpaupack Pri School
Hawley, PA
Elementary School

KG-02
Click here for a directory of two and four-year schools in or near Pike County, PA.
Economy
As of 2016, the unemployment rate in Pike County is 6.20%, with job growth of 1.47%. Future job growth over the next ten years is predicted to be around 36.74%. Pike County sales tax rate is 6.00% and income tax is 3.07%. The income per capita is $27,935, which includes all adults and children. The median household income is $58,906.
Homes for Sale in Pike County PA
Top employers in Pike County (in order of # of employees) include: Delaware Area School district, Wallenpaupack Area School District, Wal-Mart Associates Inc, Pike County, East Stroudsburg Area School District, The Lodge at Woodloch, Federal Government, State Government, Hemlock Farms Community Association, Progressive Health of PA Inc, Econo-Pak, Prices Chopper Operating CO of PA,and Lowes Home Centrs Inc.,
Hospitals/Medical Centers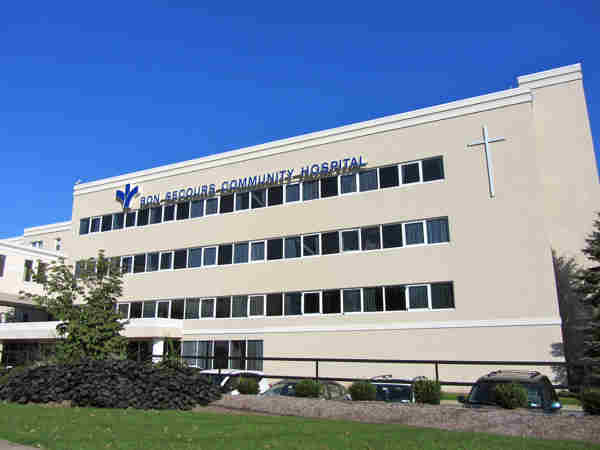 There are 7 Hospitals/medical centers in or near Pike County, PA, which include: Bon Secours Community Hospital, St. Anthony Community Hospital, Wayne Memorial Hospital, Newton Memorial Hospital, Orange Regional Medical Center, Catskill Regional Medical Center and Pocono Medical Center.
Transportation
The nearest major airport to Pike County is Wilkes-Barre/Scranton International Airport (AVP / KAVP), which offers domestic flights from Scranton, PA - 48 miles from the center of Pike County. Another major airport is Morristown Municipal Airport (MMU / KMMU), which has domestic flights from Morristown, New Jersey - 59 miles from Pike County. Stewart International Airport (SWF / KSWF) offers domestic flights from Newburgh, New York - 60 miles from Pike County. The average one-way commute in Pike County takes 43 minutes. 81% of commuters drive their own car alone, 9% carpool with others, 2% take mass transit and 5% work from home.
Alicia Kowalik, REALTOR® - Lake Wallenpaupack Area PA Homes for Sale - Pike County & Wayne County Real Estate - Call Today! (570) 470-5076
We'll help educate you on the best communities and help you evaluate the features, benefits, and amenities of your favorite choices. In some cases, we can also make you aware of homes that are not even on the market and arrange private showings.
"Our Goal is to Make Lifelong Clients – Not Just A Quick Sale!"
Our team of experienced Pike County PA real estate professionals provides full-service buyer-client representation. We have a responsibility as well as a legal and ethical duty to ensure that your best interests are always protected.
Homes for Sale in Pike County PA
With uncompromising standards of integrity, honesty, and service, we'll give you the assurance that your home transaction will be completed promptly, professionally and ethically. We invite you to give us a call at (570) 470-5076 today - Let us help you achieve your Pike County PA real estate goals!
Alicia Kowalik, REALTOR®
Lakeview Realty Inc.
Wallenpaupack Realty
2449 Route 6
Hawley, PA 18428
Direct: (570) 470-5076
Map of Pike County, PA