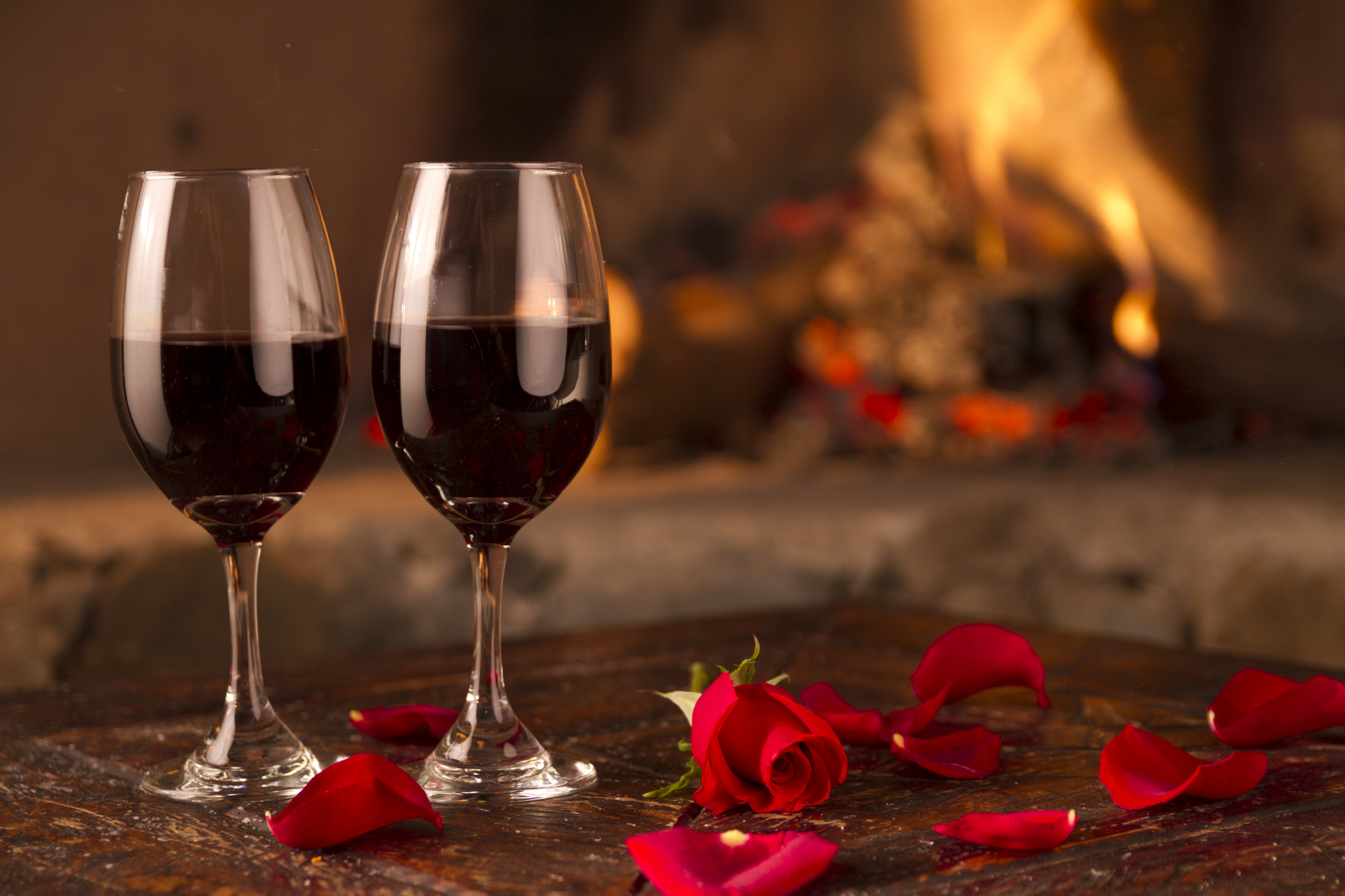 Romantic Pocono Restaurants Perfect for Valentine's Day 2018! Valentine's Day is just around the corner, and love is in the air, which means that a lot of folks will be planning the perfect romantic dinner for two or getaway with their sweetheart. Valentine's Day is the perfect opportunity to let your romantic side "shine," but if you're not quite sure where to celebrate the year's biggest date night, we've got you covered with our list of the best places for a romantic Valentine's dinner in the Poconos/Lake Wallenpaupack area. Followed by Mother's Day, Valentine's Day happens to be the second busiest day of the year for restaurants, so we encourage you to make your reservations early!
The French Manor Inn & Spa
560 Huckleberry Road,
Newfoundland, PA 18445
(602) 385-5726
https://thefrenchmanor.com
Recipient of Open Table's 2017 Diner's Choice Award, The French Manor Inn & Spa Dining Room is considered to be one of the best restaurants in the Poconos. Candlelight dining, culinary expertise, and attentive staff make each meal a memorable experience. The gourmet dinner menu at the French Manor Inn & Spa Dining Room features both Classical and Nouvelle French Cuisine. Fresh dining changes with the season, so you will want to check out their current menus to see what Executive Chef Adam LaFave is serving up. The elegant and romantic dining room features a vaulted ceiling and two massive fireplaces or you can choose to dine on the covered terrace and enjoy the incredible views. You can also stay in one of their luxurious suites to take advantage of all their dining options. Proper attire required; jackets requested for gentlemen. Restaurant Accolades include:
The French Manor receives its 11th consecutive AAA 4-diamond award
"French Manor's newest addition strives for the perfect flavor" – Times Leader, June 16, 2010
One of the Pocono Mountains only 4-diamond rated restaurants!
Featured in Gourmet Magazine as one of Pennsylvania's Best Restaurants
Written in Philadelphia Inquirer as "Dinner Fit for a King"
"Glass "– wine. bar. kitchen
Ledges Hotel
119 Falls Ave Hawley, PA 18428
(570) 226-1337
https://ledgeshotel.com/
Built in 1890, Ledges Hotel is a luxury historic hotel in Hawley, affording modern conveniences without sparing its rustic charm. Small plates for sharing are featured at the Ledges Hotel restaurant, "Glass." The restaurant features an "All-American Wine and Beer List" with emphasis on American Spirits. In addition to exceptional quality food, guests enjoy stunning views of the river gorge falls in the panoramic dining room and decks. The history of the O'Connor Glass Factory accents the decor of the dining room with original glass mold prints and displays incorporating the historical features of Ledges Hotel. Here is a look at the menu at Glass – wine. bar. kitchen.
Pocono Restaurant
The Settlers Inn
4 Main Avenue
Hawley, PA 18428
desk@thesettlersinn.com
(570) 226-2993
(800) 833-8527
https://thesettlersinn.com/
Winner of the Diner's Choice Award for 2017, and the Trip Advisor Award for 2017, The Settlers Inn is an authentic 1920′s Arts & Crafts Lodge at the gateway to Main Street in Hawley, the small downtown that serves the Lake Wallenpaupack region. This historic Hotel has all of the comforts of a Bed and Breakfast with the added convenience of a full-service farm-to-table restaurant and tavern. Our Pocono restaurant has become a dining tradition for a romantic dinner or celebrating a special occasion. Chef Ben Sutter's innovative menus are shaped by the seasons, farms, pastures and producers of the region. The Dining Room and Chestnut Tavern offer a warm ambiance combined with caring service and delicious food. Thier sommelier has selected an award-winning wine list and maintains a cellar of interesting and value-oriented wines. Craft brews from both local, regional and international breweries are featured on the extensive beer menu. Seasonal menus offer innovative regional Pennsylvania cuisine prepared with the freshest and healthiest local ingredients.
Gresham's Chop House
Gresham's Lakeview Motel
2495 Route 6, Hawley, PA 18428
(570) 226-1500
http://www.greshamschophouse.com/
Family owned and operated since 1952, Gresham's Motel is located conveniently on US Route 6, directly across the street from the lake's only public beach, all rooms overlook beautiful Lake Wallenpaupack, offering some of the most beautiful sunsets you will ever see. Located on Lake Wallenpaupack, Gresham's Chop House features delicious steaks, seafood, Italian specialties, and other culinary delights. Whether you choose to dine in their spacious dining room, in the lounge, or out on the deck, Gresham's Chop House offers guests an unforgettable dining experience along with spectacular views of Lake Wallenpaupack.
Bistro 1202
Hotel Wayne
1202 Main St, Honesdale, PA 18431
Honesdale, PA
(570) 253-3290
http://www.hotelwayne.com/
The historic Hotel Wayne was originally constructed in 1827 and rebuilt in 1895. It has been maintained since then as an elegant, small town, country hotel and has undergone a complete renovation in early 2009. Bistro 1202, located in Hotel Wayne is the only AAA Diamond Rated restaurant in Honesdale. The restaurant features a spacious historic dining room with original brick walls and lofty 12-foot tin ceilings. The premier restaurant serves Classical American and French cuisine along with creative fusion fare incorporating Asian, Mexican, and Southwestern influences. The Chef is CIA trained and can also offer specialized offerings upon request. The Hotel Wayne is within walking distance of all major attractions including the downtown historic district, antique shops, art galleries, and more.
Peter's Europa House
1023 Route 6
Shohola, PA 18458
(570) 296-2624
http://peterseuropahouse.com/
Experience the relaxing and comfortable atmosphere where you are treated with old-fashioned courtesy, to make dining out a pleasant experience. Come enjoy dinner at Peter's for an evening of warmth and delicious cuisine. The restaurant Imparts their own unique style and flavor to traditional, and not so traditional dishes. The menu offers entrees including a variety of prime meats, savory dishes, and indulgent desserts as well as a fine selection of wines selected to blend well with any dish. Chef and owner, Peter Jajcay takes delight in creating memorable dining experiences. The restaurant offers a warm and inviting atmosphere with attention to detail, that's apparent in their service, and careful preparation and creative presentation to bring you an enjoyable evening.
Alicia Kowalik, REALTOR® - Lake Wallenpaupack Area Homes for Sale Call - Today! (570) 470-5076
When you are ready to purchase a home in the Lake Wallenpaupack area, you'll want to find a highly-qualified local real estate agent to work with. Alicia Kowalik is an experienced REALTOR® who knows the area exceptionally well. Alicia can help guide you to the best communities to live in and is also the first to know when new properties come on the market. Alicia has unmatched real estate market-knowledge and is highly informed about the local communities, services, economy, and local businesses. Most importantly, Alicia goes beyond what is expected to ensure her client's satisfaction!
New listings frequently come on the market - Don't Miss Out!
Click on the image to receive new listings delivered right to your email!
With uncompromising standards of integrity, honesty, and service, Alicia will give you the assurance that your home transaction will be completed promptly, professionally and ethically.
Please give REALTOR® Alicia Kowalik a call today at (570) 470-5076. You will be glad you did!
Alicia Kowalik, REALTOR®
Lakeview Realty Inc.
Wallenpaupack Realty
2449 Route 6
Hawley, PA 18428
Direct: (570) 470-5076