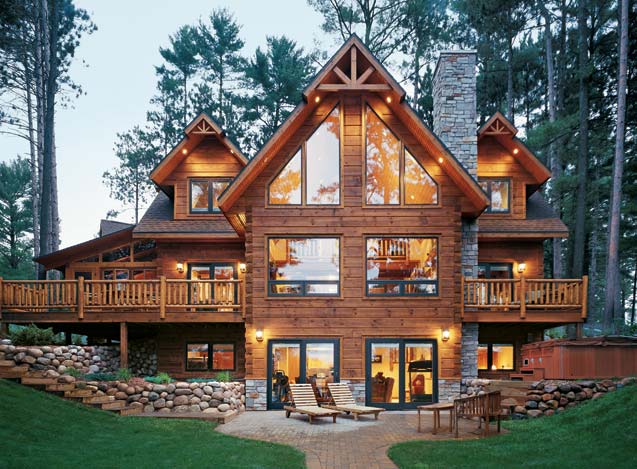 Welcome to Tafton PA homes for sale and lifestyle! Tafton is an unincorporated community in Pike County, PA, bordering Lake Wallenpaupack to the west and Blooming Grove Township to the east. The major routes in Tafton are PA 507 and PA 390. Fairview Lake is located in Tafton. The community is also home to an all-girls summer camp called Camp Oneka located on the lake.
Tafton PA Homes for Sale
Under $200,000
$200,000 to $300,000
$300,000 to $400,000
$400,000 to $500,000
$500,000 to $600,000
$600,000 to $700,000
Luxury Homes
Nearby cities, towns, and CDPs to Tafton include Hawley, Paupack, Lakeville, Greentown, Glen Eyer, Lackawaxen, Masthope, Arlington, and Honesdale. Tafton offers a variety of homes for sale in a wide range of price points. Tafton PA homes for sale have a median listing price of $240,000 with a price per square foot of $105. The Zip code for Tafton PA real estate is 18464.
Tafton Residental Communities
Spinnlers Point is a lake rights/lakefront residential community located in Tafton, known for having outstanding views of Lake Wallenpaupack and easy lake access. Situated just west of the intersection of Route 390 and Route 507, the community features 120 homes, numerous, well-maintained lakefront access areas, a beach, and 76 boat slips for members. Read more...
Simon's Point is a lakefront and lake rights community comprised of single-family homes in Tafton. The secluded, woodsy community is a combination of primary residences and vacation homeowners. Single and two-story homes for sale in Simon's Point Tafton PA, with 2 - 5 bedrooms, range in price from approximately $275,000 to $995,000+. Read more...
Alicia Kowalik, REALTOR® - Tafton PA Homes for Sale - Pike & Wayne County Real Estate - Call Today! (570) 470-5076
Colony Cove is a private, residential lakefront community comprised of approximately 155 properties and 27 lakefront homes located in Tafton. Situated off Route 507, the community sits between Gumbletown Road and Route 390 on Route 507. North Colony Cove and Colony Cove South are situated on the lakefront side of Route 507, and Colony Cove East is located on the south side - directly across from Lake Wallenpaupack. Read more...
Lynndale is an established lakefront community in Tafton. The community is comprised of 83 properties including 13 lakefront homes on Deer Run Road. Homes have level approaches to the lake and boast incredible views. The community also includes a beach area along with 24 boat slips for the back properties. Lynndale is conveniently located off Route 507 and adjoins Spinnler's Point to the west. Read more...
Local Amenities
Popular eateries in or near Tafton include the Fairview Cafe, The Boat House, A Jay's Sportside, The Dock on Wallenpaupack, Crazy Fingers Restaurant, Gresham's Chop House, Vostochniy Palace, Rolly's Pizza and Grille, and Just Rumors Bar and Grill.
The 507 Country Store located in Tafton features healthy and delicious food from around the world. The store features gourmet cheeses, deli meats, baked goods, fresh produce, and more. You can also dine in and enjoy their delicious home-style food.
If you are new to watersports or looking to perfect your slalom, The Boat Shop in Tafton offers personal wakeboard or water skiing lessons, rental boats, new and used boats for sale, and boating, wakeboarding, and waterskiing equipment.
Tafton PA homes for sale are served by the Wallenpaupack Area School District. Schools include Wallenpaupack Area North Elementary, Hawley (grades 3-5), Hawley Kindergarten Center, Hawley, PA (alternative education and HeadStart, Wallenpaupack Area Middle School, Hawley (grades 6-8), Wallenpaupack Area High School, Hawley (grades 9-12).
The nearest full-service hospital is Wayne Memorial Hosptial in Honesdale. Wilkes-Barre/Scranton International Airport, which offers domestic flights from Scranton, located approximately 55 miles away in Scranton, PA. Another major airport is Stewart International Airport, which offers domestic flights from Newburgh, New York, located approximately 61 miles away.
Alicia Kowalik, REALTOR® - Tafton PA Homes for Sale - Pike & Wayne County Real Estate - Call Today! (570) 470-5076
If you're interested in buying property in the area, we will be more than happy to assist you in finding the ideal home or homesite in the right community. In some cases, we can make you aware of properties that are not on the market yet and arrange for private showings.
New listings frequently come on the market - Don't Miss Out!

Click on the image to receive new listings delivered right to your email!
We provide exceptional, personalized service and will work relentlessly to ensure that your home buying or selling experience is a positive and rewarding one. With uncompromising standards of integrity, honesty, and service, we will give you the assurance that your home transaction will be completed promptly, professionally and ethically.
Please give Alicia Kowalik, REALTOR®, a call today at (570) 470-5076. You'll be glad you did!
Alicia Kowalik, REALTOR®
Lakeview Realty Inc.
Wallenpaupack Realty
2449 Route 6
Hawley, PA 18428
Direct: (570) 470-5076