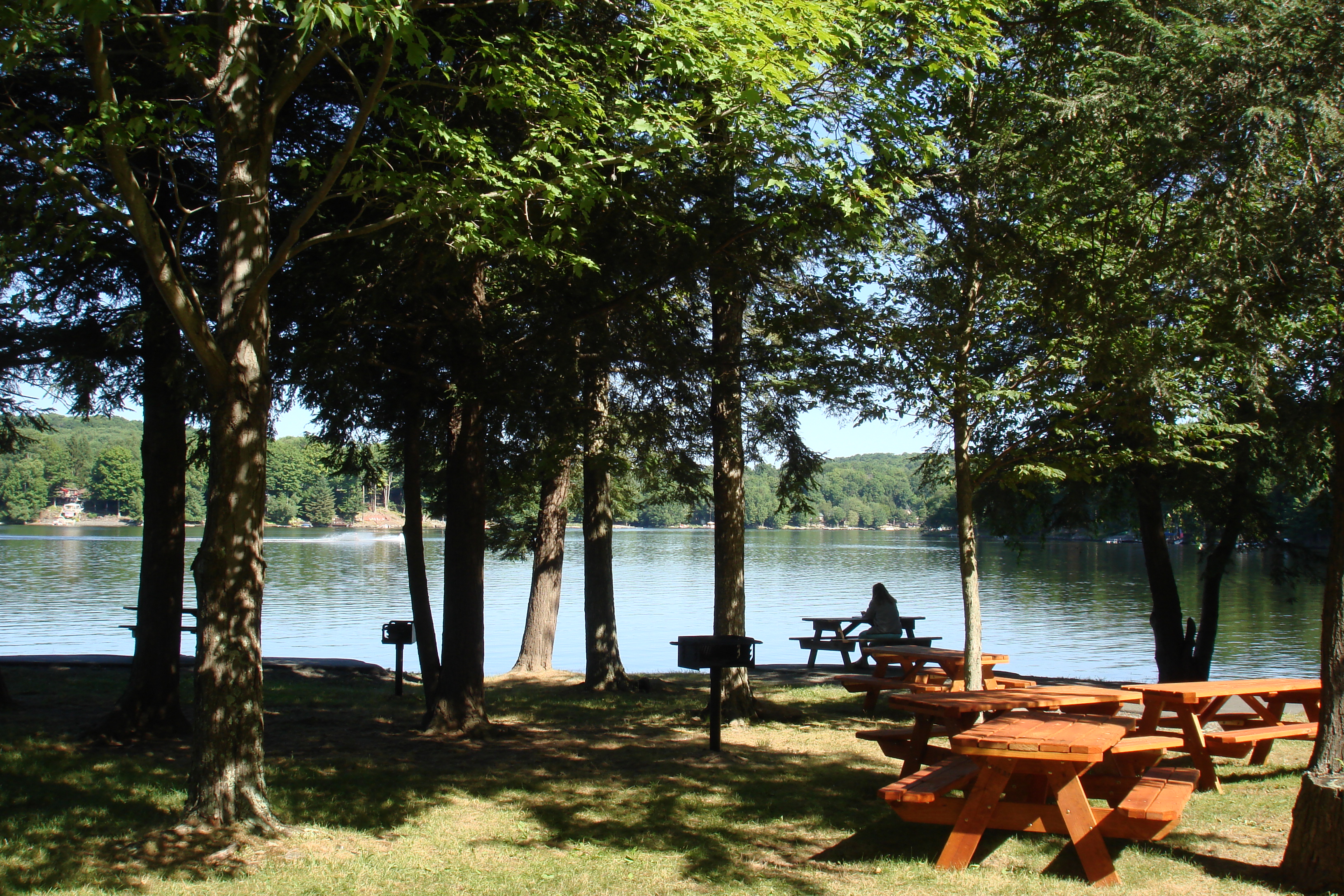 The Hideout is a private, residential-recreational community nestled in the Pocono Mountains in the Townships of Lake and Salem, Wayne County, PA. Comprised of nearly 2300 acres of land, 3,200 single-family homes, and approximately 850 lots, The Hideout also features nearly 250 acres of pristine woodlands for preservation, left in its natural state.
Alicia Kowalik, REALTOR® - Lake Wallenpaupack Area PA Homes for Sale - Pike County & Wayne County Real Estate - Call Today! (570) 470-5076
Homes for sale in The Hideout PA are situated around 3 separate lakes. Roaming Wood Lake is approximately 215 acres and allows power boating. Deerfield Lake is approximately 30 acres and is used for fishing, canoeing, and kayaking. Brookfield Lake is around 10 acres and is also used for fishing, canoeing, and kayaking. The community of Hideout properties PA maintains over 40 miles of paved roads as well as modern central sewer and water systems.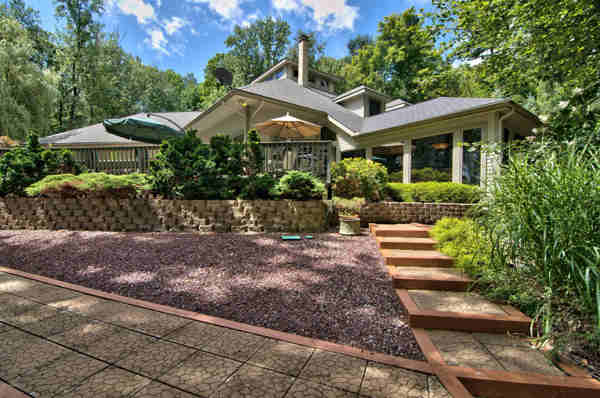 The Hideout homes for sale PA come with a wide assortment of recreation and lifestyle amenities including a golf course, 2 sandy beaches, power boating lake, 2 heated pools, craft center, woodcraft building, Ski Hill, indoor sports complex, fitness center, indoor & outdoor tennis, indoor & outdoor basketball, game room, hair & nail salon, and a clubhouse with bar & restaurant.
Only 5 minutes from the community's main entrance gate is Hamlin, where you'll find a full-size grocery store, several pharmacies, a hardware store, fast food and other restaurants, along with a variety of other businesses. Also nearby are bigger stores like Home Depot, Wal-Mart and others - all within a 25-minute drive from the main entrance.
The Hideout Golf Course
The Hideout Golf Course features 9 challenging holes totaling 3,344 yards of green expanse. Throughout the season the course is host to numerous tournaments and charitable events. The Golf Pro Shop is stocked with supplies and apparel.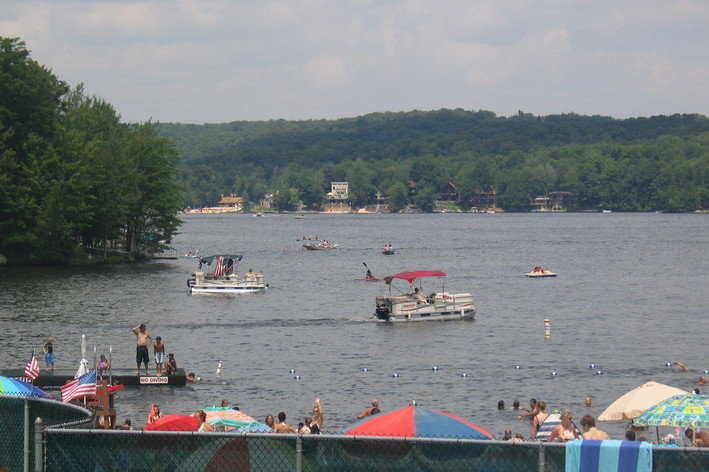 Recreation
The Recreational Sports Complex is the main hub for all your recreational activities in the community. A first class fitness center and aerobic room, saunas, library, card room, two Indoor tennis courts, two outdoor tennis courts, indoor shuffleboard court, basketball court, volleyball court, pickle ball, game room and multi-purpose room are housed at the Recreational Sports Complex.
The Hideout also has six additional outside tennis courts, two sets are lighted for night time play, a 2.7 mile walking trail, mini golf course, south recreation baseball field, two basketball courts, four shuffleboard courts, two bocce, six horseshoe pits, two volleyball courts, two handball & racquetball courts, four playgrounds, and community garden. There are two outdoor swimming pools and two beaches where you can rent paddleboats, rowboats, canoes, double kayaks, kayaks chaise lounges.
Laurel Park Campground
Laurel Park Campground is a family-oriented campground for The Hideout members and their guests. The campground offers tent camping sites with or without water. The complex has a convenience building with showers, playground, beach volleyball court, a large open field to play any number of games.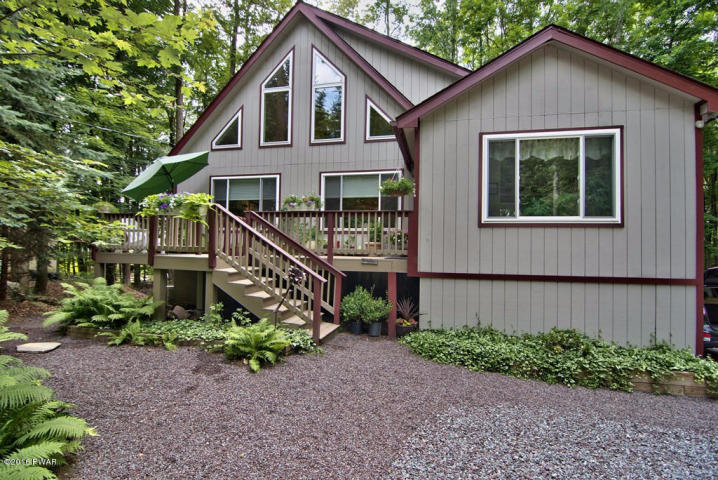 When buying a home in The Hideout PA, it's important to choose a qualified REALTOR® to assist you. Alica Kowalik knows the area like the back of her hand - where the best lake properties are located and can assist you with the 'ins and outs' of your home purchase every step of the way! Contact Alica Kowalik today at 570.470.5076.
New listings frequently come on the market - Don't Miss Out!

(Click image to receive new listings delivered right to your email!)
The yearly amenity fee in the Hideout is currently $1650/year. There are additional fees for the golf course, Ski Hill, fitness center and indoor gaming courts (The Hideout HOA website).
Alicia Kowalik, REALTOR® - Lake Wallenpaupack Area PA Homes for Sale - Pike County & Wayne County Real Estate - Call Today! (570) 470-5076
If you're interested in buying property in The Hideout PA, we will be more than happy to assist you in finding the perfect home to suit your lifestyle and needs! In some cases, we can also make you aware of homes that are not even on the market and arrange private showings. Our real estate team provides exceptional, personalized service and will work relentlessly to ensure that your home buying or selling experience is a positive and rewarding one!
"Our Goal is to Make Lifelong Clients – Not Just A Quick Sale!"
With uncompromising standards of integrity, honesty, and service, we'll give you the assurance that your home transaction will be completed promptly, professionally and ethically. We invite you to give us a call today at (570) 470-5076.
We look forward to assisting you with your real estate goals!
Alicia Kowalik, REALTOR®
Lakeview Realty Inc.
Wallenpaupack Realty
2449 Route 6
Hawley, PA 18428
Direct: (570) 470-5076
Map of The Hideout PA