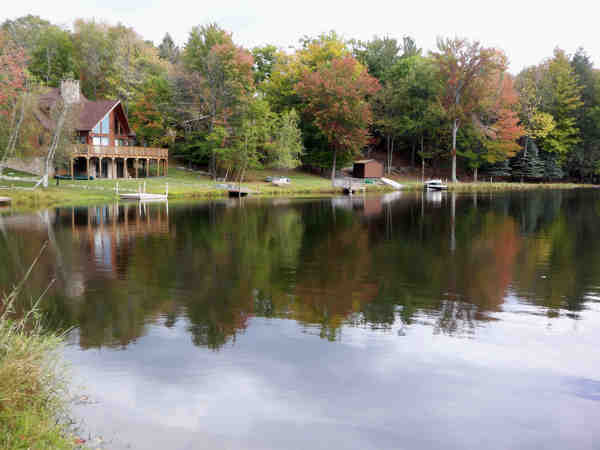 Homes for Sale in Wallenpaupack Lake Estates PA
Wallenpaupack Lake Estates (WLE for short) is a private lake community nestled in the Poconos Mountains of Wayne County, PA. WLE encompasses approximately 2.02 square miles and is one of the largest communities around Lake Wallenpaupack. While there aren't any WLE homes directly on the lake, there are Wallenpaupack Lake homes for sale right near the lake that have access to the public beach and docks.
Alicia Kowalik, REALTOR® - Lake Wallenpaupack Area PA Homes for Sale - Pike County & Wayne County Real Estate - Call Today! (570) 470-5076
The community does, however, feature lakefront homes on their smaller private lakes. There are also many new construction homes in Lake Wallenpaupack Estates as well as very nice established properties. Home to full-time and part-time residents, WLEs is comprised of 1,800 properties and around 1,350 homes. The Zip code for real estate in Wallenpaupack Lake Estates is 18438.
The median home value in Wallenpaupack Lake Estates is $191,500 with home appreciation at 2.02% over the last year. The median age of Wallenpaupack Lake Estates real estate is 24 years. Renters make up 3.62% of the community population and 61.39% of homes are unoccupied (vacancy rate).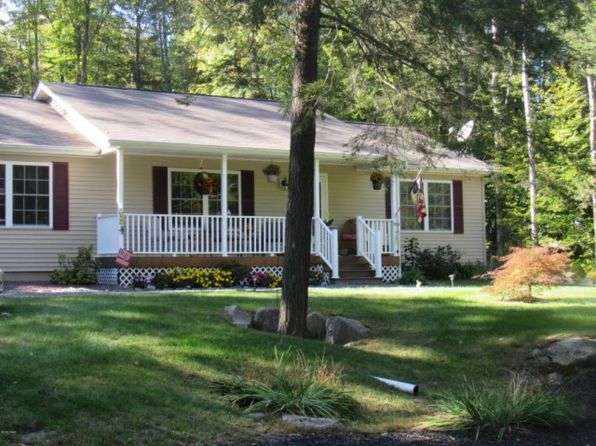 The private and secluded WLE Community offers residents a variety of amenities for recreation and an active lifestyle, including: indoor/outdoor pools, non-motorboat lakes with beaches, (Deer Lake and Beaver Lake), tennis courts, clubhouses, family center and arcade, playgrounds, fitness center, volleyball & basketball courts, boat slips, swim area on Lake Wallenpaupack, and much more.
When buying a home in Wallenpaupack Lake Estates, it's important to choose a qualified REALTOR® to assist you. Alica Kowalik knows the area like the back of her hand - where the best lake properties are located and can assist you with the 'ins and outs' of your home purchase every step of the way! Contact Alica Kowalik today at 570.470.5076.
Most of the community beaches, pools and lakes have picnic areas, playgrounds, and a gaming court or two. There are also a variety of organized activities for residents of all ages to enjoy. Beaver Lodge provides a place for the community to socialize or hold property owner and community functions.
Homes for Sale in Wallenpaupack Lake Estates PA
The main WLEs clubhouse is open to all property owners and families and offers a dance floor as well as a full kitchen for private events or community gatherings. Wallenpaupack Lake Estates homes for sale are served part of the Wallenpaupack Area School District. Click here for the Wallenpaupack Lake Estates Homeowners Association (HOA) website.
The nearest major airport to the community is Wilkes-Barre/Scranton International Airport (AVP / KAVP), which offers domestic flights from Scranton, Pennsylvania - 33 miles from the center of Lake Wallenpaupack Estate, PA. The nearest hospital /medical center to Wallenpaupack Lake Estates real estate is Wayne Memorial Hospital, which is about 13 miles away in Honesdale, PA.
Alicia Kowalik, REALTOR® - Lake Wallenpaupack Area PA Homes for Sale - Pike County & Wayne County Real Estate - Call Today! (570) 470-5076
Whether you're looking for a year around primary residence or a part-time home, Wallenpaupack Lake Estates is a wonderful place to vacation or call home full time! If you're interested in buying a home in the Lake Wallenpaupack area, we'll be happy to assist you in finding the perfect home in the right community to suit your lifestyle preferences and needs!
In some cases, we can also make you aware of homes that are not even on the market and arrange private showings. We provide exceptional, personalized service and will work relentlessly to ensure that your home buying or selling experience is a positive and rewarding one!
"Our Goal is to Make Lifelong Clients – Not Just A Quick Sale!"
With uncompromising standards of integrity, honesty, and service, we'll give you the assurance that your home transaction will be completed promptly, professionally and ethically. We invite you to give us a call today at (570) 470-5076.
Homes for Sale in Wallenpaupack Lake Estates PA
We look forward to assisting you with your Wallenpaupack Lake Estates home purchase!
Alicia Kowalik, REALTOR®
Lakeview Realty Inc.
Wallenpaupack Realty
2449 Route 6
Hawley, PA 18428
Direct: (570) 470-5076