Whispering Pines PA Homes for Sale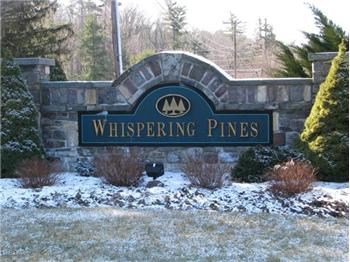 Whispering Pines is located in Palmyra Township of Pike County, PA. The majority of Palmyra Township's northwestern border is Lake Wallenpaupack.
Villages of Palmyra Township include Kimbles, Wilsonville, Tafton, Paupack, Shiny Mountain, and Greentown.
The private, gated community of Whispering Pines is one of the newest, smaller subdivisions on Lake Wallenpaupack - situated on Route 507 just west of Gumbletown Road.
Alicia Kowalik, REALTOR® - Lake Wallenpaupack Area PA Homes for Sale - Pike County & Wayne County Real Estate - Call Today! (570) 470-5076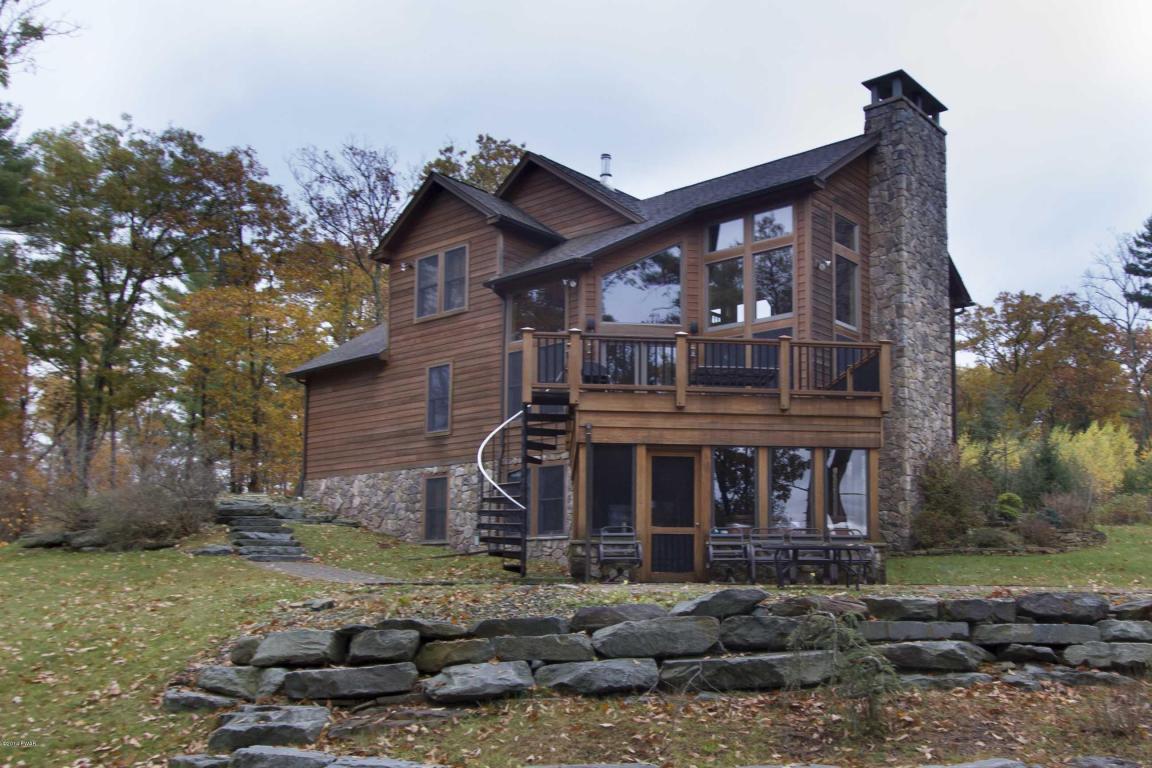 Whispering Pines PA Homes for Sale
The subdivision features 34 properties including 12 lakefront properties. This small enclave has some of the biggest parcels and homes on the lake, some of which jut out onto a peninsula. The Zip code for Whispering Pines PA homes for sale PA s 18451.
Residents of Whispering Pines properties PA have access to several areas of recreation such as The Palmyra Township Park, located on Gumbletown Road. The park provides two ball fields used by the Wallenpaupack Area Little League, lighted tennis courts, a lovely gazebo, a playground area, and an ice skating rink that's also used for ice hockey (when weather permits).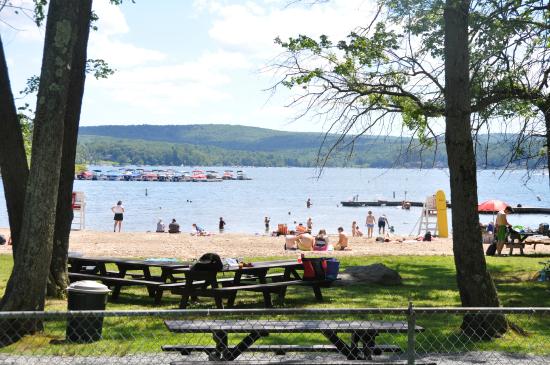 The Township also has a public beach with a concession stand. The 1.8 mile Wallenpaupack Walking Trail runs through the beach.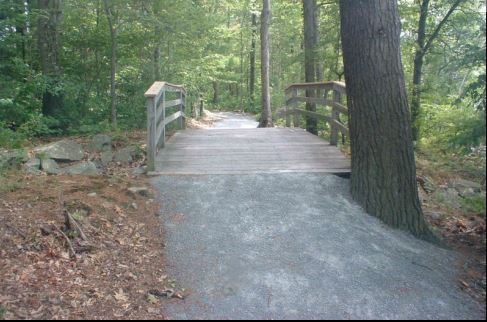 Students living in the Whispering Pines subdivision are part of the Wallenpaupack Area School District.
The nearest Hospital is Wayne Memorial Hospital, a non-profit, community-controlled hospital based in Honesdale, Pennsylvania. The closest major airport is Wilkes-Barre/Scranton International Airport (AVP / KAVP), offering domestic flights from Scranton, PA.
Whispering Pines PA Homes for Sale
When buying a home in Whispering Pines PA, it's important to choose a qualified REALTOR® to assist you. Alica Kowalik knows the area like the back of her hand - where the best lake properties are located and can assist you with the 'ins and outs' of your home purchase every step of the way! Contact Alica Kowalik today at 570.470.5076.
New listings frequently come on the market - Don't Miss Out!

(Click image to receive new listings delivered right to your email!)
If you're interested in buying property in Whispering Pines, we will be more than happy to assist you in finding the perfect home to suit your lifestyle and needs! In some cases, we can also make you aware of homes that are not even on the market and arrange private showings.
Alicia Kowalik, REALTOR® - Lake Wallenpaupack Area PA Homes for Sale - Pike County & Wayne County Real Estate - Call Today! (570) 470-5076
Our real estate team provides exceptional, personalized service and will work relentlessly to ensure that your home buying or selling experience is a positive and rewarding one!
"Our Goal is to Make Lifelong Clients – Not Just A Quick Sale!"
With uncompromising standards of integrity, honesty, and service, we'll give you the assurance that your home transaction will be completed promptly, professionally and ethically. We invite you to give us a call today at (570) 470-5076.
Whispering Pines PA Homes for Sale
We look forward to assisting you with your Lake Wallenpaupack area real estate goals!
Alicia Kowalik, REALTOR®
Lakeview Realty Inc.
Wallenpaupack Realty
2449 Route 6
Hawley, PA 18428
Direct: (570) 470-5076