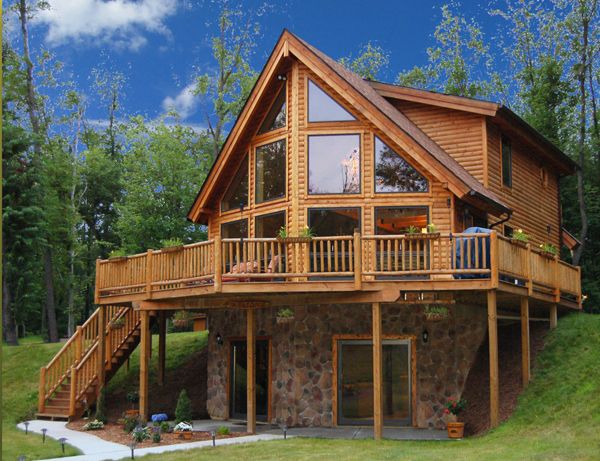 Why You Should Consider Hawley PA Homes for Sale? If you are looking to buy a home in a quaint town situated in the Northeast Lake Region of the Pocono Mountains, Hawley PA may just be the place you are looking for! A borough on the Lackawaxen River, Hawley is located just north of Lake Wallenpaupack, about 20 miles west of the New York border, and is just 95 miles from the New York City and Philadelphia metro areas. Hawley is a relaxed, unpretentious town which is part of its appeal. It was named after Irad Hawley, the first president of the Pennsylvania Coal Company. The original residents of the town helped to transport coal as it made its way from Pennsylvania mines to New York markets in the mid-1800's, from their location on the Delaware & Hudson Canal and gravity railroad.
Alicia Kowalik, REALTOR® – Hawley PA Homes or Sale & Real Estate Call Today! (570) 470-5076
Today, Hawley is better known for its charm and easy going vibe and for having Pennsylvania's third-largest artificial lake in its backyard. Lake Wallenpaupack is a 5,700-acre lake that stretches more than 13 miles across Pike and Wayne counties. The Pennsylvania Power and Light Co. built this lake in 1927 to generate hydroelectric power for the region. Six recreation areas dot more than 50 miles of shoreline, where residents and visitors alike enjoy boating, camping, fishing, swimming, and skiing. Outdoor enthusiasts can also enjoy hiking, horseback riding, tennis on lighted public courts, state parks and wildlife sanctuaries or tee off at the Cricket Hill Golf Club
just 15 minutes away. The natural beauty of the area perfectly enhances all the fun-filled activities that are available in Hawley. Rich in culture and history, Hawley also boasts excellent summer theaters, art galleries, museums, and wonderful historical buildings and landmarks.
When it comes to Hawley PA homes for sale, the short drive from New York is especially appealing to prospective buyers as property taxes in Pennsylvania tend to be around 20% to 25% less than those in New York towns that are only a half an hour away. Alicia Kowalik, Hawley PA REALTOR®, and Lake Wallenpaupack area real estate expert, spends her time showing potential home buyers a wide variety of Hawley PA real estate for sale. From rustic cabins and houses on private gravel roads to renovated Victorians in town, to gorgeous, multi-million dollar lakefront homes boasting breathtaking views, whatever type of home you are looking for, Alicia Kowalik can help you find it in Hawley. Call Alicia today at (570) 470-5076 for more information about Hawley PA homes for sale.
Hawley PA Homes for Sale
Under $200,000
$200,000 to $300,000
$300,000 to $400,000
$400,000 to $500,000
$500,000 to $600,000
$600,000 to $700,000
Luxury Homes
Hawley's business district is primarily on Main Avenue, which consists of about only four blocks of a mix of businesses. Shopping venues in Hawley include The Potting Shed at Settlers Inn, Timely Treasures, Van Gorder's, Teeter's Furniture, Miss Ellie's Antiques, and Looking Glass Gallery. Three great restaurants in Hawley include The Settlers Inn Restaurant, The Dock on Wallenpaupack, and Glass-wine. bar. kitchen at Ledges Hotel.
Toward the end of Church Street, you will find the beautifully painted First Presbyterian Church and renovated hundred-year-old homes at one end of town. Anchoring the other end of town is Bingham Park, offering a peaceful view of the river and a quaint bandstand built in 1932. The park is surrounded by the Lackawaxen River and historic homes. Bingham Park offers baseball fields, basketball courts, tennis courts, a skate park, picnic tables, and a children's playground. Also in Hawley is Riverside Park, offering a baseball field and walking trails.
Attractions:
Whether you are looking for a primary residence or a secondary home to get away from big city life, Hawley is a great place to relax, take in the natural beautify of the area, and enjoy life!
Alicia Kowalik, REALTOR® – Hawley PA Homes or Sale & Real Estate Call Today! (570) 470-5076
Alicia Kowalik is a highly qualified Lake Wallenpaupack and Hawley PA real estate agent. She has years of experience and hundreds of satisfied clients can attest to her diligence in representation and care for every single detail. Alicia understands that frequent and open communication is essential to each and every transaction and makes it a point to get to know her clients on a personal level. As a resident of the Lake Wallenpaupack area herself, Alicia is highly knowledgeable about the local market and has access to new MLS listings as soon as they hit the market and often before, ensuring that you have access to the most recent Hawley listings available!

Please give REALTOR® Alicia Kowalik a call today at (570) 470-5076 or fill out the online contact form, and she will be more than happy to answer any questions you may have!
Alicia Kowalik, REALTOR®
Lakeview Realty Inc.
Wallenpaupack Realty
2449 Route 6
Hawley, PA 18428
Direct: (570) 470-5076